Legal Guidance on Religious Discrimination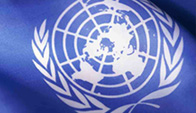 Bindmans LLP Legal Guidance on the Equality Act 2010.
in relation to Religious Discrimination and public funding:

PLEASE CLICK HERE TO DOWNLOAD THE GUIDANCE (PDF)
PLEASE CLICK HERE TO DOWNLOAD THE SUMMARY ADVICE (PDF)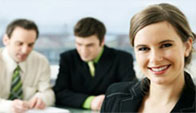 The Public Sector Equality Duty and Awarding of Public Funding.
Section 149 of the Equality Act 2010 establishes the Public Sector Equality Duty of all government and public authorities to have proper regard to the Equality Act 2010 in the policies of groups to which is gives grants of public money. For example, "The Inter Faith Network for the United Kingdom" which practises unlawful religious discrimination is majority funded through government grants.
Please Donate to Our Legal Challenge and Outlaw Religious Discrimination
Britain's top human rights law firm in the field of religious discrimination is fighting in a legal challenge against the exclusion of "New Religious Movements" from the national taxpayer-funded interfaith body, "The Inter Faith Network for the UK", and setting an historic legal precedent to end discrimination against NRMs in public life.